Iowa State Cyclone Gridiron Club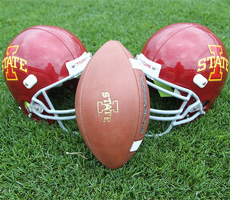 Click here to join the Cyclone Gridiron Club
The Cyclone Gridiron Club (CGC) is an official support group recognized by the ISU Department of Athletics. The CGC mission is to contribute to the advancement of Iowa State Cyclone Football . CGC members work with the coaches and athletic administrative staff to achieve the following goals:
Raise money for special projects and services for the football program and staff which are not provided for in the annual Athletic Department budget
Sponsor and conduct activities which foster a positive football family atmosphere and spirit
Ensure good communication and exchange of information between the football staff and it supporters
To date the CGC has raised over $1,000,000 for non-budgeted football program expenses!
All contributions are tax deductible and will go directly to the ISU football program.
Now is the Best Time to Join. Why?
Invitation to CGC Member-Only Closed Scrimmage & Tailgate
If you join today, you will be able see the final scrimmage of fall practice.   The Cyclone Gridiron Club will host a member-only, closed practice and tailgate at Jack Trice Stadium on August 20th.  The tailgate starts at 4 pm, Head Coach Paul Rhoads will speak to CGC members at 5:50 and the scrimmage begins at 6:00. Come see the quarterback battle in person and see the new scoreboard live for the first time!
Extra Incentive to Join from WallStars
WallStars will provide:
Also courtesy of WallStars, each new member signed up through the end of the season will be placed in a drawing to win a set of Iowa State baggo boards featuring the Iowa State Junior WallStars!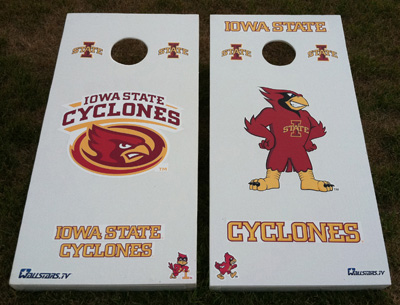 The Cyclone Gridiron Club currently has 600 members, help them get to their goal of 1,000 today!