Final Score
Iowa State Cyclones 24 UConn Huskies 20
Game Balls
WR Darius Reynolds – Money lived up to his nickname making big play after big play in the Cyclone victory.
WR Josh Lenz – Josh continues to do everything well.  He threw for a touchdown and led ISU in receptions with 6.
DE Patrick Neal –  Neal had one of his best games as a Cyclone getting 8 tackles and bringing consistent pressure on the QB.
LB Jake Knott – Knott is clearly not playing at 100%, but he turned in a gutty effort leading Iowa State with 11 tackles.
LB Matt Tau'fo'ou – Matt had a limited number of plays, but he was very physical when he was in the game, and he made the most of his time with 7 tackles
DT Stephen Ruempolhamer – Dutch made two huge plays, getting an interception early and recovering a fumble in the second half.
K Zach Guyer – Didn't do anything special, but was perfect on PAT's and made his only field goal attempt (the first of his career).
Passing
Steele Jantz – 18-29, 200 yards, 1 TD (20), 3 INT
Josh Lenz – 1-1, 40 yards, 1 TD (40)
Rushing
Shontrelle Johnson – 14 carries, 65 yards
James White – 14 carries, 44 yards, TD (26)
Receiving
Darius Reynolds – 4 catches, 128 yards, 2 TD (40,20)
Josh Lenz – 6 catches, 58 yards
Defense
Jake Knott – 11 tackles, 1 FF
Jeremy Reeves – 10 tackles, 1 TFL, 1 FF
Patrick Neal – 8 tackles, .5 sack, 1.5 TFL
AJ Klein – 8 tackles, 1 TFL
Matt Tau'fo'ou – 7 tackles
Jacques Washington – 6 tackles, 1 sack, 1 TFL
Stephen Ruempolhamer – 2 tackles, FR, INT
Kicking
Zach Guyer – 1-1 FG's (36), 3-3 PAT's
Grant Mahoney 0-1 FG's (53)
Punting
Kirby Van Der Kamp – 2 punts, 51.5 avg, 1 inside 20
Game Notes
Penalties – UConn 1-5, Iowa State 11-91
Iowa State Cyclones vs UConn Huskies Photo Gallery
Top photo gallery – Iowa State vs UConn Photo Gallery (163 Photos) Photos by Brad Fuller
See all of the game photos – Iowa State vs UConn Football Photos (709 Photos) Photos by Brad Fuller
Get the flash player here: http://www.adobe.com/flashplayer
_______________________________________________________________________________________________________________________________________________________________

________________________________________________________________________________________________________________________________________________________________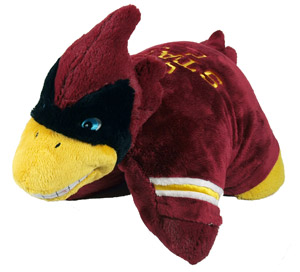 Iowa State Cyclones Pillow Pets
College Pillow Pets / NFL Pillow Pets / MLB Pillow Pets
________________________________________________________________________________________________________________________________________________________________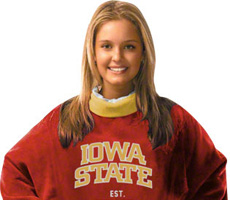 Iowa State Cyclones Snuggies
College Snuggies / NFL Snuggies / Designer Snuggies
________________________________________________________________________________________________________________________________________________________________