Final Score
Iowa State Cyclones 44 Iowa Hawkeyes 41 (3 OT)
Game Balls
QB Steele Jantz – Steele had a game that will be talked about by Iowans for a long time to come.  Jantz continues to make big plays when the Cyclones have their backs against the wall.
LB Matt Tau'fo'ou – Matt had his best game as a Cyclone, #45 was very stout against the run.
CB's Leonard Johnson and Jeremy Reeves –  Marvin McNutt and Keenan Davis were pretty quiet.  The undersized corners did a great job against two tall and talented receivers.
WR Darius "Money" Reynolds – Darius finally earned his nickname.  Money had several key catches including two touchdowns and a 40 yard grab on 3rd and 20 in the fourth quarter.
RB Shontrelle Johnson – 175 total yards, including 108 on the ground with just 18 carries against a tough Iowa run defense.
WR Josh Lenz – Came up big in the return game with143 yards, including a 51 yard kick return and a 21 yard punt return.  Also caught an 8 yard touchdown pass to give ISU a 17-16 lead.
RB James White – White's numbers weren't gaudy, but he scored the Cyclones two final touchdowns including the 4 yard game winner.
P Kirby Van Der Kamp – Only had two punts, but he made the most of them with an average of 51.5 yards.  The punt in the second quarter pinned Iowa inside the 5 yard line.
Offensive Line – Had a rough outing in the opener against UNI, but bounced back with a huge game allowing only 1 sack and 194 rushing yards.
Passing
Steele Jantz – 25-37, 279 yards, 4 TD (11, 8, 4, 4)
Rushing
Shontrelle Johnson – 18 carries, 108 yards
Steele Jantz – 16 carries, 42 yards
James White – 13 carries, 35 yards, 2 TD (1,4)
Receiving
Darius Reynolds – 6 catches, 85 yards, 2 TD (11, 4)
Aaron Horne – 4 catches, 94 yards
Shontrelle Johnson – 3 catches, 27 yards
Darius Darks – 3 catches, 22 yards, 1 TD (4)
Josh Lenz – 3 catches, 19 yards, 1 TD (8)
Defense
AJ Klein – 8 tackles
Matt Tau'fo'ou – 8 tackles
Jacques Washington – 7 tackles
Jake Knott – 7 tackles, 1 fumble recovery
Jake Lattimer – 6 tackles
Leonard Johnson – 5 tackles, forced fumble
Kicking
Zach Guyer – 0-1 FG's, 5-5 PAT's
Grant Mahoney 1-2 FG's (54)
Punting
Kirby Van Der Kamp – 2 punts, 51.5 avg, 1 inside 20
Game Notes
Penalties – Iowa 6-35, Iowa State 11-84
Turnovers – Iowa 1, ISU 3
Possession – Iowa 31:00, ISU 29:00
Redshirt Pulled on True Freshman – David Irving
Injured Players – Ricky Howard (out), Anthony Young (out), Roosevelt Maggitt (out), Earl Brooks (out), Albert Gary (out), Floyd Mattison (out), Kelechi Osemele (returned)
Iowa State Cyclones vs Iowa Hawkeyes Photo Gallery
Check out this gallery – Iowa State vs Iowa Photo Gallery (151 Photos)
See all of the game photos – Iowa State vs Iowa Football Photos (875 Photos)
Get the flash player here: http://www.adobe.com/flashplayer

_______________________________________________________________________________________________________________________________________________________________

________________________________________________________________________________________________________________________________________________________________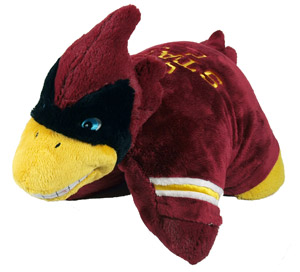 Iowa State Cyclones Pillow Pets
College Pillow Pets / NFL Pillow Pets / MLB Pillow Pets
________________________________________________________________________________________________________________________________________________________________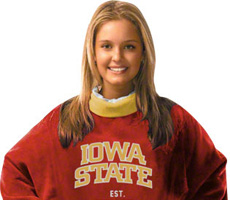 Iowa State Cyclones Snuggies
College Snuggies / NFL Snuggies / Designer Snuggies
________________________________________________________________________________________________________________________________________________________________