Final Score
Texas Longhorns 37 Iowa State Cyclones 14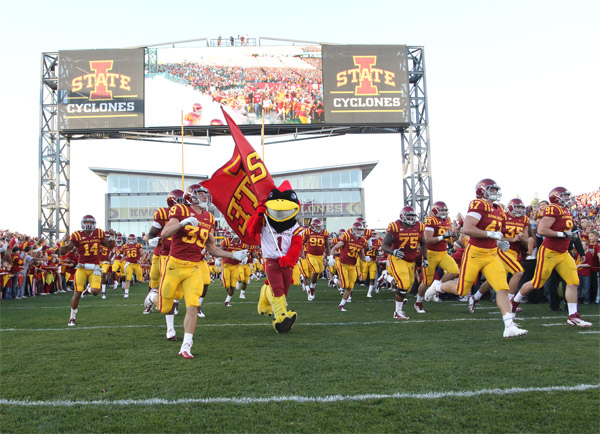 Attendance: 56,390
Game Balls
LB Jake Knott – The leader of a Cyclone defense that kept Iowa State in the game after several turnovers inside the ISU red zone.  Jake had 8 tackles.
RB James White – Rushed 11 times for 64 yards and a touchdown.  James had another 100+ yards called back after holding penalties.
DE Patrick Neal –  Neal continues to emerge.  He had a big time sack early in the game that saved ISU points.
WR Chris Young– Took advantage of his playing time with 3 catches for 41 yards.  Made a nice catch on the first touchdown reception of his career, an 18 yard pass from Steele Jantz in the fourth quarter.
Passing
Steele Jantz – 28-51, 251 yards, 1 TD (18), 1 INT

Rushing
James White – 11 carries, 64 yards, TD (2)
Shontrelle Johnson – 10 carries, 47 yards
Receiving
Darius Reynolds – 6 catches, 70 yards
Aaron Horne – 4 catches, 35 yards
Jarvis West – 4 catches, 28 yards
Chris Young –  3 catches, 41 yards, 1 TD (18)
Defense
Jake Knott – 8 tackles
Jacques Washington – 8 tackles
Patrick Neal – 4 tackles, 1 sack
Kicking
Zach Guyer – 0-1 FG's (29), 2-2 PAT's

Punting
Kirby Van Der Kamp – 3 punts, (39.7) avg
Game Notes
Turnovers – Iowa State 3, Texas 0
Get the flash player here: http://www.adobe.com/flashplayer


_______________________________________________________________________________________________________________________________________________________________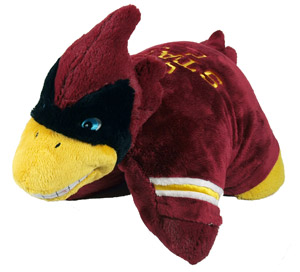 Iowa State Cyclones Pillow Pets
College Pillow Pets / NFL Pillow Pets / MLB Pillow Pets
________________________________________________________________________________________________________________________________________________________________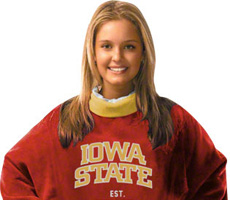 Iowa State Cyclones Snuggies
College Snuggies / NFL Snuggies / Designer Snuggies
________________________________________________________________________________________________________________________________________________________________