Final Score
Texas A&M Aggies 33 Iowa State Cyclones 17
Attendance
51,131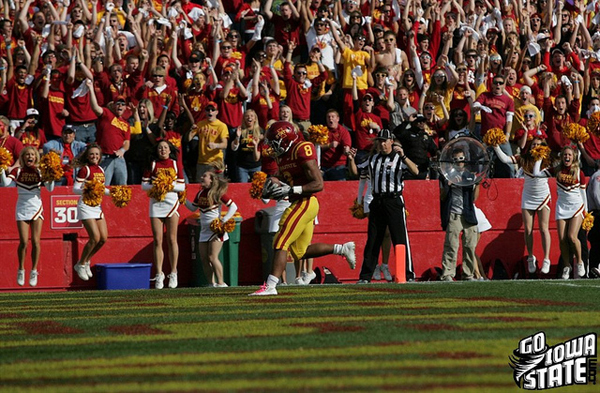 Game Balls
WR Josh Lenz – Josh had career highs in catches (8) and yards (117) and led Iowa State with 187 all-purpose yards.
QB Jared Barnett – Played very well in his relief role at QB, led Iowa State to a touchdown on his first drive.
RB James White – Rushed 16 times for 60 yards and a touchdown.
DE Patrick Neal –  Neal had another good game with 4 tackles, 1 sack, 1 hurry and 1 forced fumble
DE Jake Lattimer – Jake had one of his better games this year with 5 tackles and a sack.
Passing
Jared Barnett 16-36, 180 yards

Rushing
Jared Barnett 13 carries, 66 yards
James White 16 carries, 60 yards, 1 TD (19)
Receiving
Josh Lenz 8 catches, 117 yards
Defense
A.J. Klein 10 tackles
Jeremy Reeves 10 tackles
Matt Tau'fo'ou 10 tackles
Jake Lattimer 5 tackles, 1 sack
Patrick Neal 4 tackles, 1 sack, 1 FF
Kicking
Zach Guyer – 1-1 FG's (43), 2-2 PAT's

Punting
Kirby Van Der Kamp – 9 punts, (41.9) avg
Iowa State Cyclones vs Texas A&M Aggies Photo Gallery
Photo gallery – Iowa State vs Texas A&M Photo Gallery (109 Photos) Photos by Steve Fry
Get the flash player here: http://www.adobe.com/flashplayer
_______________________________________________________________________________________________________________________________________________________________

________________________________________________________________________________________________________________________________________________________________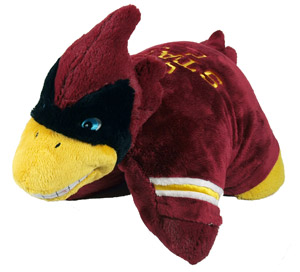 Iowa State Cyclones Pillow Pets
College Pillow Pets / NFL Pillow Pets / MLB Pillow Pets
________________________________________________________________________________________________________________________________________________________________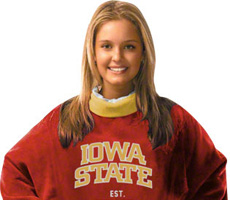 Iowa State Cyclones Snuggies
College Snuggies / NFL Snuggies / Designer Snuggies
________________________________________________________________________________________________________________________________________________________________