Final Score
Iowa State Cyclones 41 Texas Tech Red Raiders 7
Attendance
59,260
Game Balls

Coaching Staff – The game plan was a masterpiece and the players were "ALL IN" even after four straight tough conference losses.  The Cyclones dominated on offense, defense and special teams.  Well done coaching staff!
Defense – It is hard to single any one out in a unit that completely shut down one of the best offenses in college football.  The Cyclone D held the high-powered Tech offense to just 290 yards and 7 points.  The defense did not allow a Red Raider TD pass, breaking Tech's streak of 69 straight games.
Offensive Line – 67 rushes for 368 yards; time of possession: ISU 40 minutes, TT 20 minutes; enough said.
QB Jared Barnett – It will be a very memorable first start for Mr. Barnett.  The offense executed the game plan to perfection and Jared was the maestro.
RB James White – James was a workhorse carrying the ball 31 times for 138 yards and a touchdown.  He is becoming more involved with the passing game as well; he caught 3 balls for 19 yards.
WR Josh Lenz –  Josh was the #1 receiver again with 4 grabs for 74 yards, he also did a great job of handling Tech's nine punts.
K Zach Guyer – Guyer has really stepped up his game the last few weeks and made the kicking game a strength for Iowa State.  Guyer made his two field goal attempts and all 5 PAT's.
Passing
Jared Barnett 14-26, 144 yards, TD (2)

Rushing
James White 31 carries, 138 yards, TD (1)
Duran Hollis 4 carries, 101 yards, TD (71)
Jared Barnett 19 carries, 92 yards, TD (13)
Jeff Woody 11 carries, 36 yards,  TD (3)
Receiving
Josh Lenz 4 catches, 74 yards
Defense
A.J. Klein 8 tackles, 1 TFL
Jeremy Reeves 5 tackles, 1 INT (33)
Ter'Ran Benton 3 tackles, 1 INT (40)

Kicking
Zach Guyer – 2-2 FG's (42, 23), 5-5 PAT's

Punting
Kirby Van Der Kamp – 5 punts, (42.6) avg
Iowa State Cyclones vs Texas Tech Red Raiders Photo Gallery
(AP Photo/Lubbock Avalanche-Journal, Stephen Spillman)
Get the flash player here: http://www.adobe.com/flashplayer
_______________________________________________________________________________________________________________________________________________________________

________________________________________________________________________________________________________________________________________________________________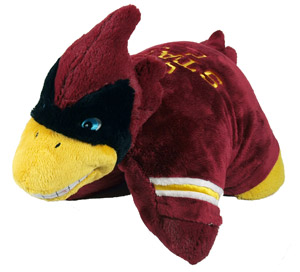 Iowa State Cyclones Pillow Pets
Texas Tech Red Raiders Pillow Pets 
College Pillow Pets / NFL Pillow Pets / MLB Pillow Pets
________________________________________________________________________________________________________________________________________________________________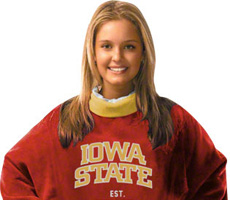 Iowa State Cyclones Snuggies
Texas Tech Red Raiders Snuggies
College Snuggies / NFL Snuggies / Designer Snuggies
________________________________________________________________________________________________________________________________________________________________