The Game in Photos. It was a beautiful night to play football. Michael O'Connell, Leonard Johnson and Jeremy Reeves were ready to go.
So was Cy!
The Jack was packed.
The students were back in force.
As were some alumni.

Fred Hoiberg showed up with the ISU Men's basketball team. This student was so excited she jumped from the stands to get her pic with the Mayor.

Royce White was there in red face and an I-State polo. Smells like team spirit!
Defensive leader David Sims sat this one out, serving his one game suspension.
So Jake Knott…
AJ Klein…
and Leonard Johnson
…lead the defense, holding Northern Illinois to 10 points. Nice job to Wally as well for another great game plan.
Go defense!
While Austen Arnaud…
and Alexander Robinson….
…lead the offense. Go offense!
I wonder if this is one of the droids the refs were looking for? Lol.
Overall there were some good times.
And some not so good times.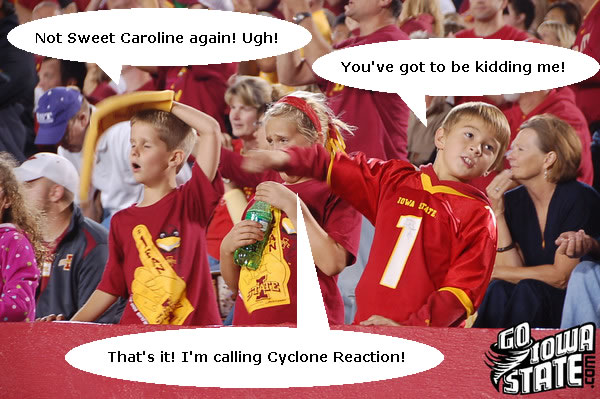 Go Iowa State!